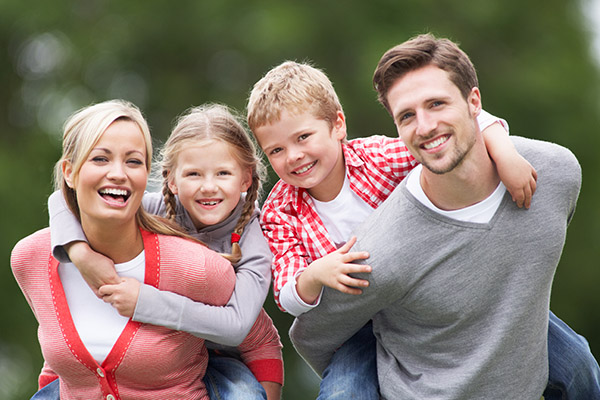 Needing a new family dentist because you recently moved to a new area? Or maybe you just switched your dental insurance plan and now need to find a new dentist for your family? Whatever your reason for needing a new dentist, it is important for you to find a dental office in which your entire family will enjoy going to.
Benefits of choosing a family dentist
Understanding the benefits that come with choosing a family dentist is a great idea. There are a few different types of primary dentists available for you to choose from nowadays, making it necessary for you to understand the benefits that come with choosing each type of dentist. Two of the more popular benefits that come with choosing a family dentist include getting dental treatment from one dentist from infancy to adulthood and the ability to take the entire family to only one dental office.
Consider these factors when choosing a new family dentist
The information below includes important factors that everyone should look for when in need of a new dentist.
Are they conveniently located?
One of the more important factors families will look for when choosing a new family dentist is the location of the dental office. Today's families are busy, which means they want to choose a dentist who is conveniently located, whether it be near their home or near their place of work. Parents do not want to go too far out of their way when making trips to a dental office.
How accommodating is the dental office?
Is the family dental office one that is accommodating? It is essential for family dental practices to provide their patients with an atmosphere that is welcoming for both children and adults. Adults tend to want a warm and inviting overall atmosphere and children want a child-friendly atmosphere, making a good family dental office one that can offer both types.
What type of dental services do they offer?
Knowing the types of services offered at a family dental practice is important, as there are many different types of dental services available nowadays. For example, do they offer both restorative and cosmetic dental services? Do they offer orthodontic treatment options? A good family dental practice is one that offers its patients a wide variety of dental services.
Do they offer emergency dental services?
Not all dentists offer their patients emergency dental services. This makes it necessary for parents to decide how important it is to them for their family dentist to offer emergency services. If offering emergency dental services is something that parents want in a new family dentist, they then need to understand the details of the services, as one never knows when an emergency dental situation will happen.
Would you like to make an appointment with us today?
Are you ready to choose a new family dentist? If you have already decided that you would like our dental office to provide your family with any necessary dental services, then great! We invite you to call us now so we can schedule convenient appointment times for everyone. You can even schedule appointments for everyone on the same day, making a very convenient for you to come to our office. Still not decided? Call us now to schedule a meet and greet!
Request an appointment here: https://dralyssaalbright.com or call Alyssa J. Albright, DDS at (914) 273-3079 for an appointment in our Armonk office.
Check out what others are saying about our services on Yelp: Read our Yelp reviews.
---
Related Posts
July 15, 2020
A family dentist is a great dental professional to see for routine examinations. They offer both adults and children convenient dental care all at the same place, and often at the same time. Family dentists are …